Seriously – Is it just me, or have the last few months just FLOWN by? I can't believe that it is already October! Soon it will be my birthday, and then Christmas and then a brand new year! Alright, let's back er down for one second. Fall has just begun and it's time for the September edition of K's Baes! I actually wore makeup quite a few times this month; I had some outings, and some weddings. So I have some real products that I feel have been my favs this month! Would you like to see what they are? Keep reading!
To start – I know it must sound strange for a makeup addict to say 'I actually wore makeup this month!' .. But in all seriousness, I do not need to wear makeup to work. That's not to say that sometimes when I feel like getting dolled up or just want to feel good, I am not allowed to look like that at work. I just never feel the need. So I usually just wear makeup when I really need to look nice or am really in the mood to do it; Occasions, parties, weekends. You get it.
With that being said, this month I did wear makeup quite a few times! We have an annual wine festival in my home town that we attend every year. It was my husband's birthday. I attended 2 weddings. Lots going on this month which is great because it gave me the chance to experiment with products! Some of these products are new; Some are old; And some I just didn't give a chance until now. So without further ado, let's get to it, shall we?!
First things first, my biggest obsession of this month has GOT to be Dolce K by Kylie Cosmetics. I was finally able to get my hands on two of the shades I wanted (Even though I want like 5 more…) and they are so beautiful! I will be doing a complete review and swatch of these products, but for now I am just going to say how much I LOVE Dolce K! The colour is a darker nude/brown ish shade and I just absolutely LOVE it with my skin tone. This is the type of shade that I am drawn to – the perfect shade in my eyes. I have been wearing Dolce K – Nothing else – since I received it in the mail. I think it's a very wearable every day shade, as well as a 'doll me up' shade. I just can't get enough of it! I absolutely love it.
---
Next up – the Maybelline Better Skin Concealer. I know that this isn't really an exciting product – Seeing as concealer is an every day staple – but I have been loving this concealer! Maybe even more so than some of the high end concealers I own. I have absolutely loved the way it lays on my skin, it covers up darkness/redness, and it isn't too cakey. I do have the Urban Decay Naked Skin Concealer and the Nars Radiant Creamy Concealer and I would rank this right up there with them. The texture is very similar and it blends like a dream (The price isn't too bad either!) I purchased the foundation as well, and it is great, but there is just something about this concealer that I can not get enough of! If you have been looking for a more affordable concealer that is still amazing quality, definitely check this one out!
---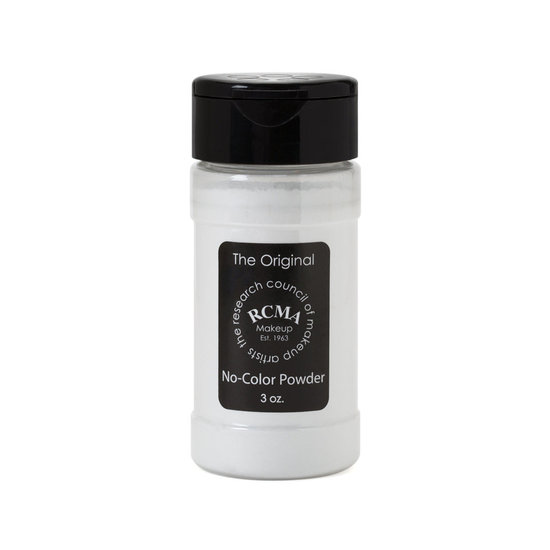 This one, I know, is a cult classic. Since KathleenLights raved about how amazing this product is, it has been hard to get a hold of. But once you use it, you definitely understand the hype! I am talking about the RCMA No Colour Powder. Good God, Yes! I'm sad that I didn't purchase this sooner. I have had this product for quite a while now, and I haven't stopped using it. It is amazing for setting your under eye area; Makes concealer look flawless and so smooth with zero creasing! I also love it for setting my entire face; As I have oily skin, I need to set all my makeup. And this works amazingly! It makes my skin look beautiful and actually keeps me somewhat matte as well. I will definitely be repurchasing this product once I am out of it. I also will be adding one to my freelance kit because I think it is perfect for all skin tones and makeup applications!
---
And last but definitely not least – Probably the biggest surprise love for me – Mr Bing by ColourPop Cosmetics. I purchased this product not expecting to like it; I am normally not one for warm brown shades. I just prefer cooler tones on myself. (But I love ColourPop and KathleenLights and Friends has been my greatest obsession for as long as I can remember, so I absolutely HAD to purchase this!) It sat in my Makeup Abyss for a few months until fall hit. I decided, now that it's fall, I am going to step out of my comfort zone and wear some different colours. I saw this, gave it a chance, and I can NOT believe how in love with it I was! I think this is the perfect every day colour. I threw a bit on my upper lash line, smudged it out so it was a bit smokey, wore a dark burgundy lip colour .. It was perfection. The formula glides on like a dream, blends well, and stays put (Even on the water line!) I love ColourPop and this product is no exception! I will definitely be picking up this product again, as well as the Creme Gel Pot which will be perfect for a beautiful fall wing!
Alright guys! That's it for this month's obsessions! I just picked up a couple new eye shadow palettes from Sephora and I can not WAIT to play with them. I'm sure you will be seeing them in next month's K's Baes! What were some of your favourites this month? I am hoping tons of browns, oranges, burgundies .. All the colours that we love in the fall time! Thanks so much for reading, guys! Chat soon! Xoxox