Hellooooooo everyone! I have missed a couple of these posts, but I am back at it this month. It's that time again – Ipsy Glam Bag time! YAY! I get so excited when I get home from work and see that pink package in the mail! I really like the products that I got this month and I am excited to share them with you. So without further ado, let's get to it, shall we?!
Okay – So here is a close up of the products that I received in my September Ipsy bag! I really liked the bag itself.. I though the design was so cute .. But the intense plasticy, chemical smell was WAY too much for me and I had to throw it out. Did anyone else notice that smell?! Anyways, let's get to the products!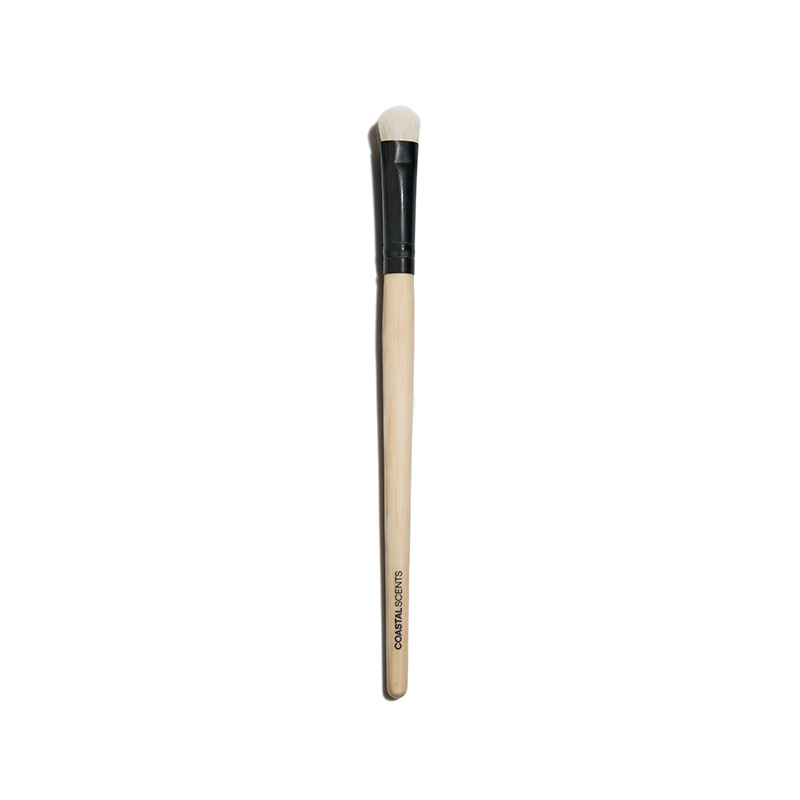 As you know (If you have read any of my previous Ipsy posts), I absolutely love getting brushes  in my ipsy bags! I am always looking for amazing brushes that I can use and especially now that I am getting my freelance kit together, I will definitely be using this! This is the Costal Scents Bamboo Medium Shadow brush. The look of this brush is so pretty and sleek, and the bristles are SO frigin soft! It is pretty dense, which I am assuming will be perfect for packing colour on the lid. I am super excited to try this beauty out!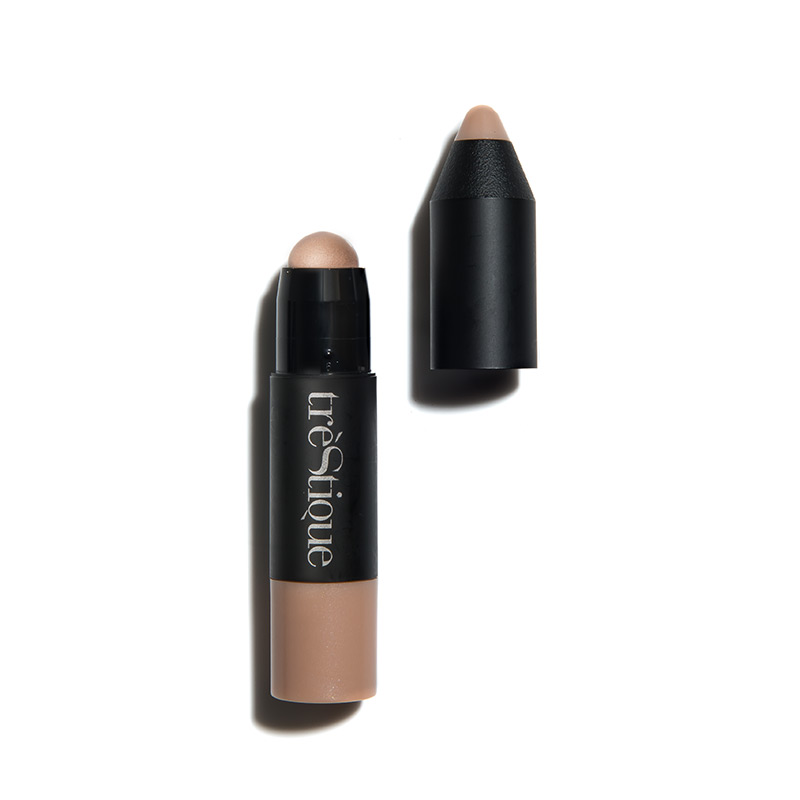 Next up, the tre'Stique Mini Highlighting Stick in Maldives Luminescent. To be honest, I have never tried a cream highlight. I use a lot of powder on my face to keep it matte, so I always feel that if I were to use a cream product before all my powder, it may get lost. However, this colour is absolutely stunning! It looks beautiful on my skin tone (I mean, I only swatched it on my hand, but it still looked gorgeous) and I think it will be beautiful on many different skin tones! Also, I can totally see myself using this as an eye shadow, or an eye shadow base to add a bit of an iridescent undertone. I definitely will try this out as a highlight, but I have a hard time switching from a tried and true product .. But who knows! Maybe this will be my new go to!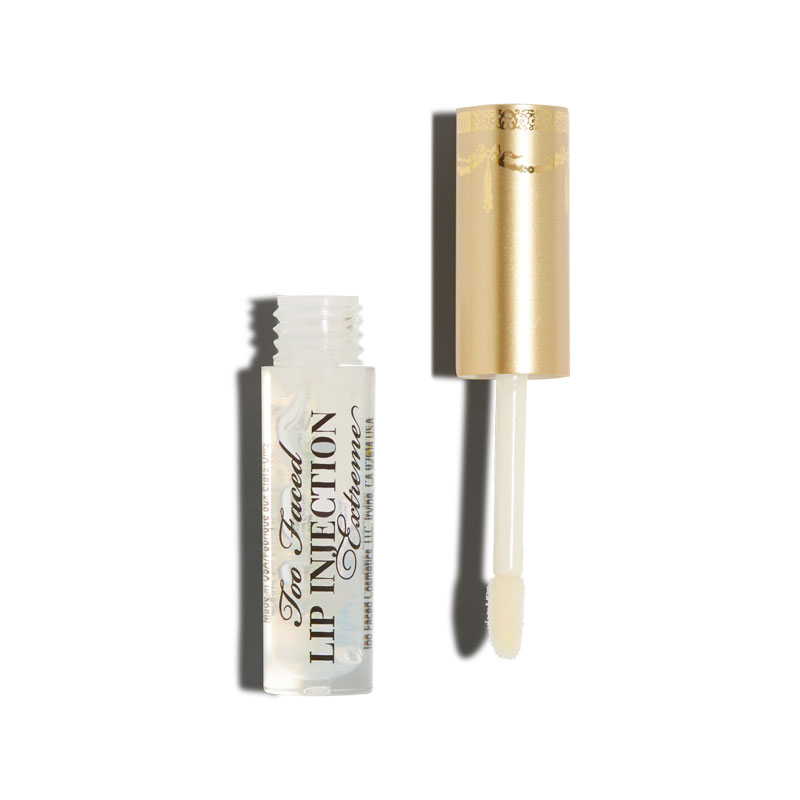 Next up – And definitely the item I was MOST excited about – Too Faced Lip Injection Extreme. When I saw that I would be receiving this product, I was thrilled! When I was in high school, there was this product called Lip Venom (I can't remember what brand made it) that was very similar to this. The idea behind these products is to apply it to the outside of your lips, and it will plump them up and make them look larger and more luscious! I can remember using this product once in high school, and yes; It burned a tad but it definitely worked. It makes your lips a bit red, but it goes away quickly. I am SO excited to use this product. I am just not sure if I use this before or after a lipstick/ liquid lipstick.. Regardless, I really think it's going to work and is going to be awesome!
The next product is the Naked Advanced Aloe Cream. This moisturizer is supposed to promote cellular regeneration so that skin is smooth and refreshed. To be honest, I haven't even looked at this product. It does sound good on paper, but I really get nervous using new moisturizers because my skin is so sensitive and acne prone. I may or may not try this out. I haven't read anything about it breaking people out, or not being a good suit for sensitive skin but I just don't know. I may give this to my mom or my best friend as they both have dry skin and it may be better for them. I do like that there are no talc, oils, water etc in the product but we shall see.
And last but not least – the Amie Deep Pore Exfoliating Polish.This is another product that is up in the air for me. I do love exfoliating products because they make my skin so soft but AGAIN.. I get nervous trying new products that could possibly break me out. This product has no parabens, sulfates or petrochemicals, with natural products so it might be okay. I will probably try it seeing as in the description on the Ipsy website, it does say that it was created for acne prone skin and it does have natural ingredients so hopefully it won't be too harsh. I will keep you updated if I do try it out!
Okay guys! That's all for this month's Ipsy bag! I really am excited to use these products and possibly give you guys a better review of them. After I got married, I was contemplating getting rid of my Ipsy subscription but after receiving the bag every month, I just can't do it! I honestly look so forward to getting these products and trying new things so for now – I am stickin with it!
What did you guys get in your Ipsy bag? Any of the same products? Have you used them? Do you like them? Does anyone have any tips for the Lip Injection and how to use it? Let me know. I would love to hear what you guys think! Thanks SO much for reading and I will be back soon! Hopefully with some new makeup looks or something!
Chat soon guys! Xoxox