Hello everyone! Welcome back! The last two weeks have been absolutely crazy and I apologize for not having any posts up. My fiance and I were out of town last week, and this week I have been trying to play catch up at work! SO! I am finally back with my May Ipsy Glam Bag review! YAY! The only good thing about this post being so late is that I have actually had a chance to use some of these products more than once so I can give you my actual thoughts on them! Are you interested? Then let's get to it, shall we?! 
So here are the products that I received this month. First things first – I loved the bag. Not necessary the pattern on it, but the fact that it didn't have a zipper. All of the bags that I have received so far have had zippers so it was a nice change that this one didn't. Okay, on to the products!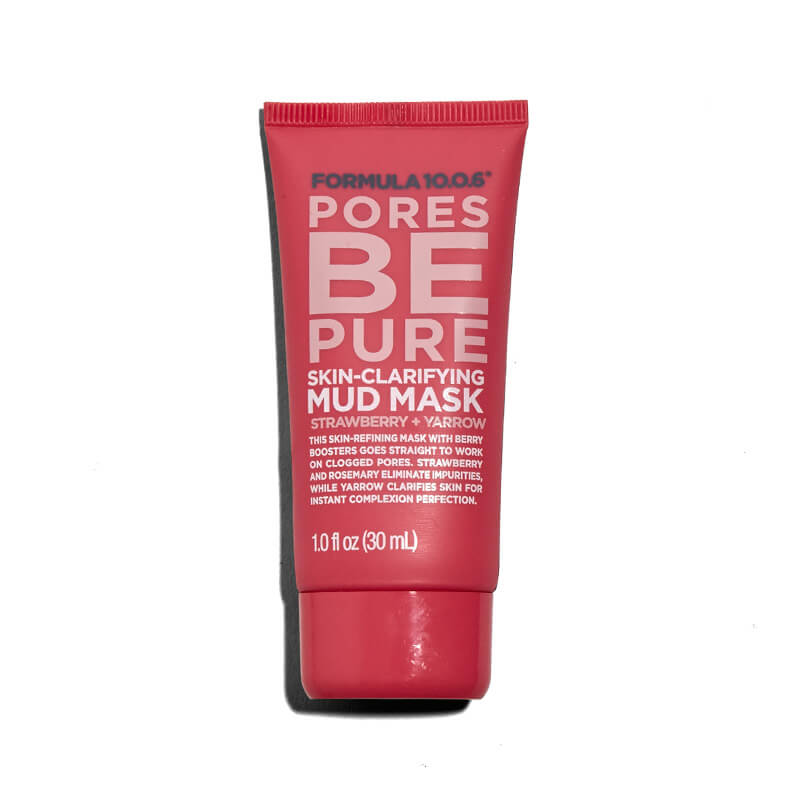 Formula 10.0.6 Pore Be Pure  Skin Clarifying Mud Mask – I have seen this product at Old Navy before and I have thought about purchasing it so I was super excited to see this product in my Ipsy bag this month! This product is filled with berry boosters that unclog pores and eliminate impurities while deep cleaning. I really liked the way the formula of this felt on my hands and face while I was applying it; It went on so smoothly. So you put the product all over your face and then you wait 15 minutes and you take it off. At first when I removed the product from my skin, it felt really soft and supple. So I did my normal face routine and went about my day and by the end of the day, my face had broken out and was really irritated. I am not 100% sure if it was in fact this mask that made me break out, but it was the only 'different' thing I used. I will probably try it again just to make sure but so far, I am not a fan (And am very sad about it! I had high hopes!)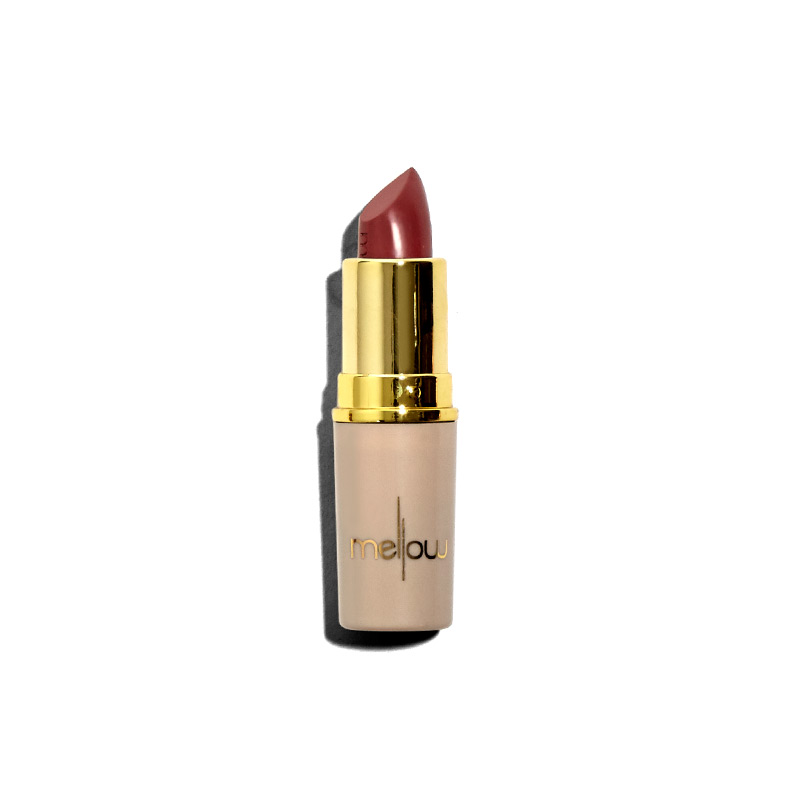 Mellow Cosmetics Creamy Matte Lipstick in Nude – Let me start by saying, thank GOD I received the nude shade and not the orange shade. I would have absolutely never worn the orange one. Anyways. I was pleasantly surprised when I saw this in the Ipsy bag because it is a full size lipstick! I assumed that we would be receiving little sample sizes but no! Full lipsticks! Love that! Anyways, as I said I received the shade Nude; It is a pretty dark nude but an absolutely stunning colour regardless. The formula is so smooth and it wears beautifully on the lips; Very moisturizing. All in all, I think this is a beautiful product and I can definitely see myself wearing this lipstick out for a night on the town with a really smokey eye!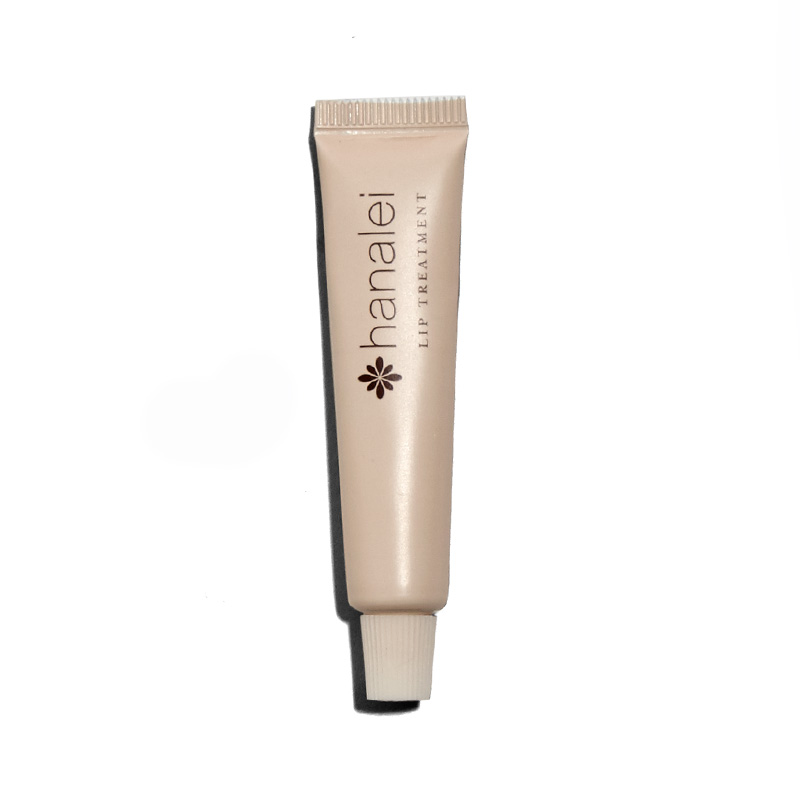 Hanalei Lip Treatment – Just so everyone is aware, I am OBSESSED with lip products. Lip balms, lip treatments, lip scrubs. Love them all. So I was super excited when I pulled this out of the Ipsy bag. This product uses a rare nut from Hawaii along with agave and grape seed oil to ensure that lips are moisturized and smooth. When I first tried this product, it was so thick I could barely get it out of the tube – Which I love! I love really thick lip products to keep my lips hydrated. So far, this one is amazing. I absolutely love it. I have been putting it on every night before bed and my lips are silky smooth when I wake up in the morning. Super pumped that I received this product!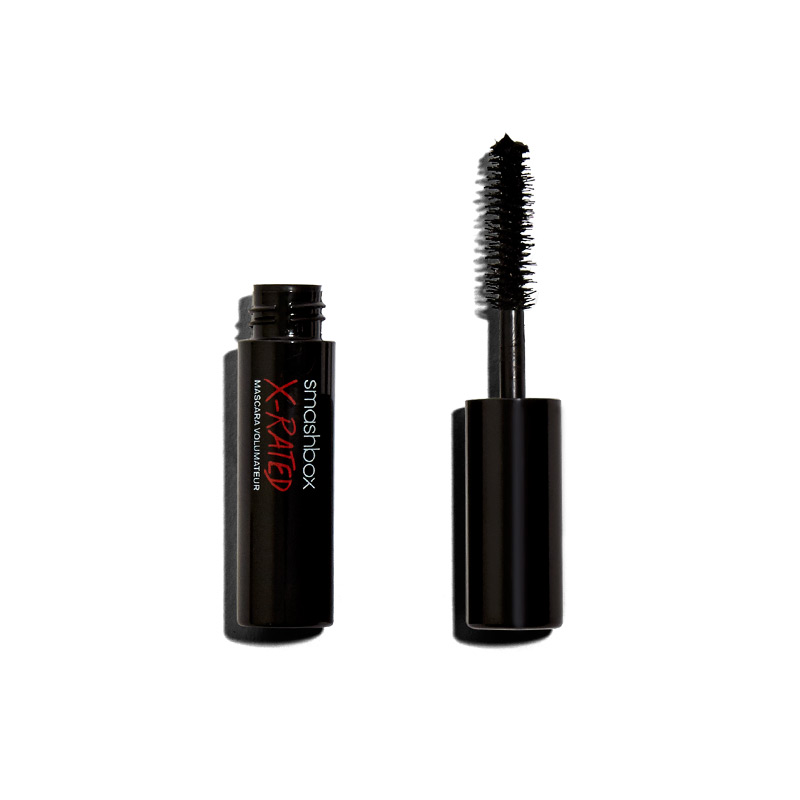 Smashbox X-Rated Mascara – As I'm sure you already know, I love trying out new mascaras, so getting them in these Ipsy bags is amazing. When I saw that we would get receiving these this month, I was really excited because I absolutely loved the last Smashbox mascara that I received so I assumed I would love this one too. This brush is supposed to isolate and magnify each lash for sky-high, defined lashes. Sounds pretty good right? So far, this product is just okay. I have used it a few times, and I do like it, but I feel that it is making my lashes kind of clumpy/too separated.. The volume isn't as great as I would like. My lashes do look long, which is nice, but I would prefer a bit more volume. I will continue to use this product to see if I am able to get it to work the way I need it to. I will keep you posted! 😉
And last yet certainly least …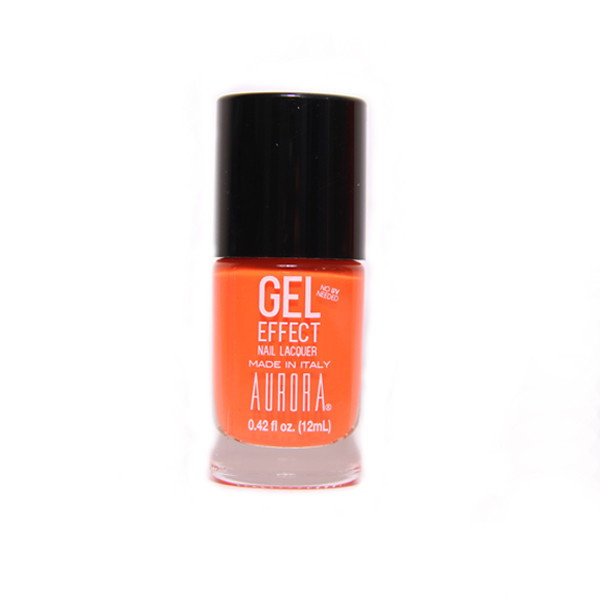 Aurora Gel Effect Nail Polish in Safety Orange – As I'm sure I have mentioned before, I am not the biggest fan of receiving nail polishes in my Ipsy bags. To be honest, I am a lazy gal and I rarely paint my nails. If I do, it's usually for an occasion or it's because they are fake. So right away I assumed I would never use this product (Which I probably won't). Also, I am not a huge fan of orange. I know that it is all the rage right now, and orange is supposed to be this summer's hot trend, but I'm just not feelin' it. I can't really say anything about the formula seeing as I haven't tried it, but it is supposed to dry quickly and stay put longer. I like the idea, but I am just not an orange nail polish kind of gal! #SorryNotSorry
Alright guys! That's it for my May Ipsy Glam Bag. Soon enough, I will be doing my May K's Baes and we will be into June! MY GOD! August is coming so quickly! (For those of you who don't know, I am getting married in August). Anyways, thanks so much for reading, and I really hope you guys liked this post. Did you receive any of the same products? What are your thoughts?! Let me know!
Chat soon guys! Xoxox