Hey guys! It's that time again – Ipsy Time! Yay! I love the excitement of waiting each month to get this bag to see what products they have decided to give me. This month was pretty good! As per usual, there are some products that I am super pumped about, and some that I am not so pumped about. Want to see what I got this month? Keep reading!
Okay guys – Here are the products I received:
Pretty solid line up this month! Let's chat about the products, shall we?!
We'll start from the top and work our way down. Product #1: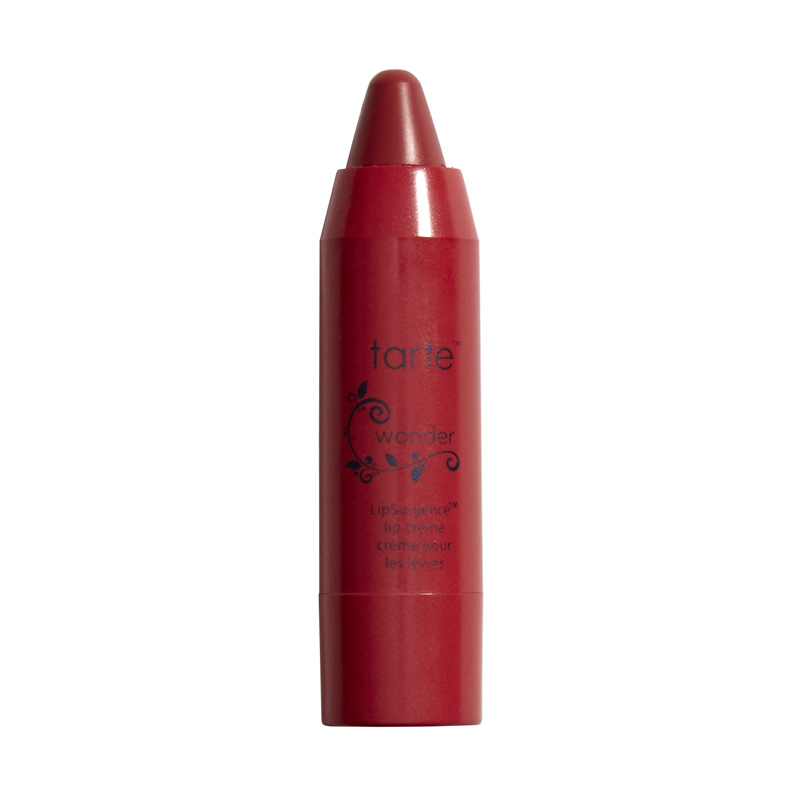 Tarte Lipsurgence Lip Creme in Wonder: Don't get me wrong, I love Tarte… This product though, is not doing anything for me. This lip creme is infused with maracuja oil, which is supposed to help the product glide on smoothly and keep lips feeling soft. This is a deep pink shade. Pink is not for me. I do not wear pink lips all that often. I swatched it on my arm before putting it on my lips, and what it claims is definitely true. It slides on so smoothly and keeps your lips hydrated. The colour just is so not me. It's too bad because I feel this colour is perfect for Spring and Summer.. But if I use this at all, it will probably just be in another Spring makeup tutorial; I definitely wouldn't wear this out. It's beautiful, but not for me.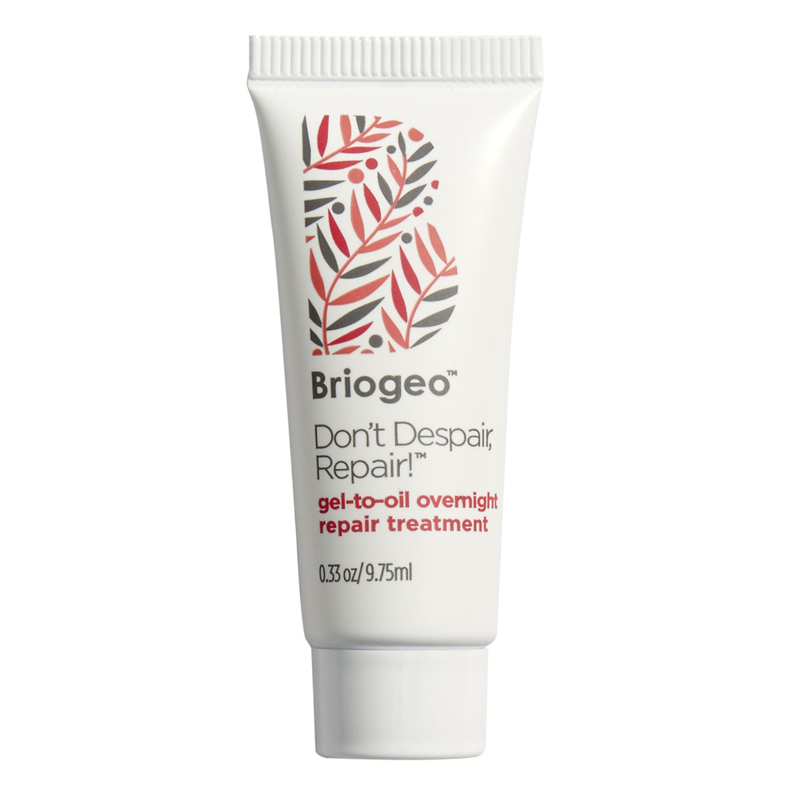 Next up – Briogeo: Don't Despair, Repair! Gel to Oil Overnight Repair Treatment. I am actually excited about this one! When I first subscribed to Ipsy, I used to hate getting things other than makeup in my bag. However, a few months ago I received a Marc Anthony Coconut Oil hair mask and I couldn't believe how much I loved it! I put it in my shower, and the first time I used it, I couldn't get over how soft and luscious my hair was! After that, I wasn't so against getting Hair Treatments in my Ipsy bags. This one is a tad questionable only because it is Gel to Oil .. Which is weird to me.. But hey! If it works it works, and I will definitely be trying it out. I just put these treatments on the ends of my hair to get rid of the split ends and make it super soft (I don't put these treatments on my scalp because I feel that it makes my hair so much greasier than it normally is). Anyways, I will keep you guys updated on if I love this one or not.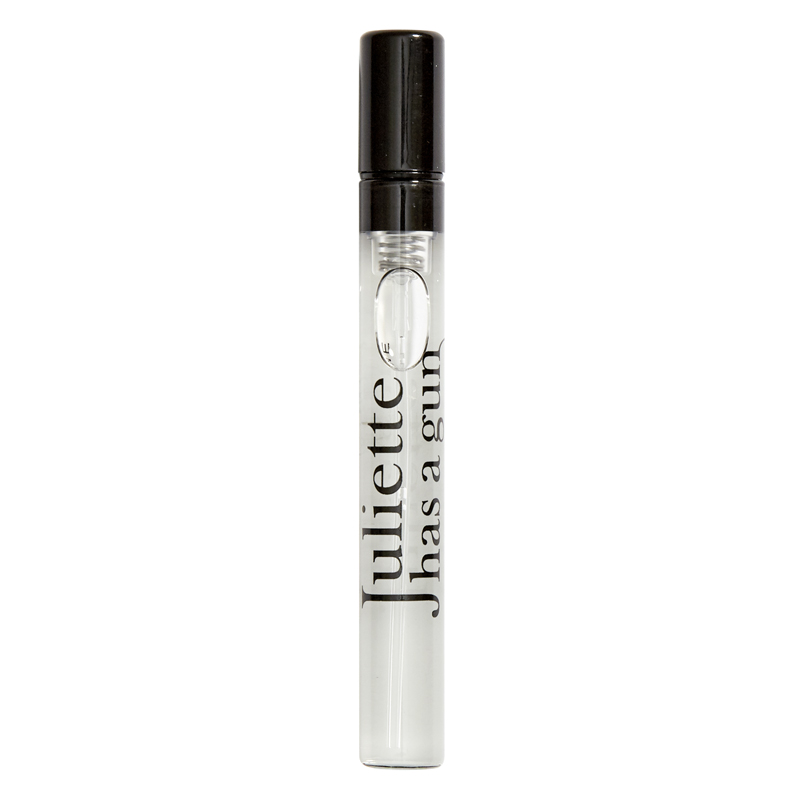 #3 – Juliette Has A Gun: Not a Perfume. Again, I don't really love getting perfumes in the bags, only because I am very particular about the scents that I wear.. This one though: Love it! It's crisp and clean, and not too over powering. Immediately when I opened it, I was surprised by how much I liked it! I put it on this morning when I left for work, too! It's light and I feel that it is perfect for just running out the door when you want to add a little fragrance. I think I am going to keep this one in my purse for a little 'on the go' spritz!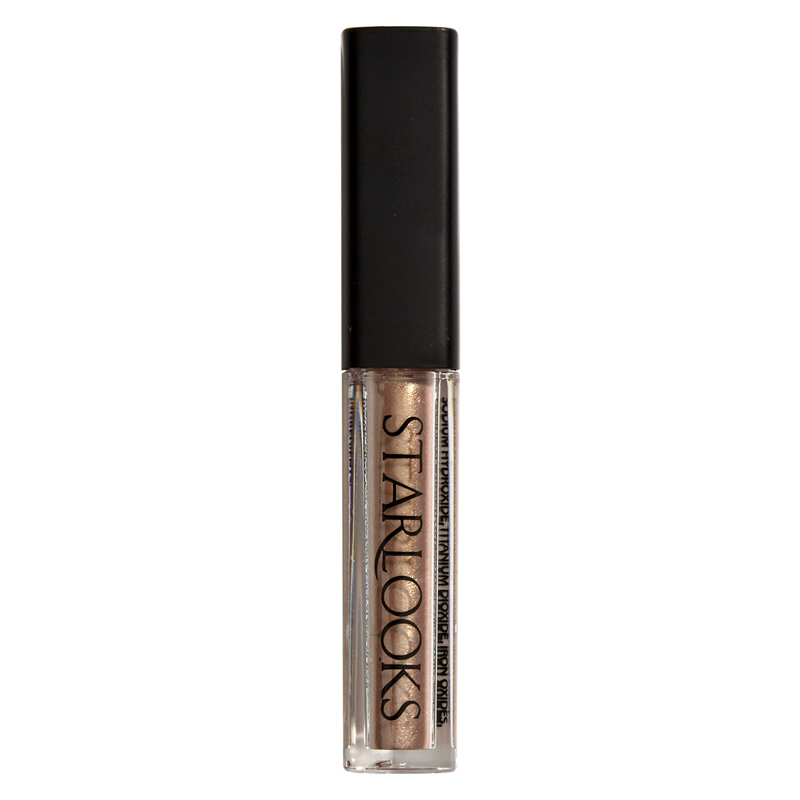 Next – Starlooks Cream Eye Shadow in Rose Gold. First things first – This colour is SO beautiful! I have never heard of this brand, and normally I am not one for 'cream' anything (Seeing as I have oily skin and eyelids, creams just tend to melt off my face). But I am thinking with a really great eye shadow base, I might be able to make this work. This product is supposed to be smudge proof without any creasing. I didn't test this theory; I just swatched the colour on my arm. It was … well a cream. But I read in the reviews, that when it dries, it dries to more of a powder finish. I will have to test this out. If it does, this would be a beautiful base for other metallics or even glitter! I think I am going to have some fun with this product!
And last but not least – The product that I am MOST pumped about: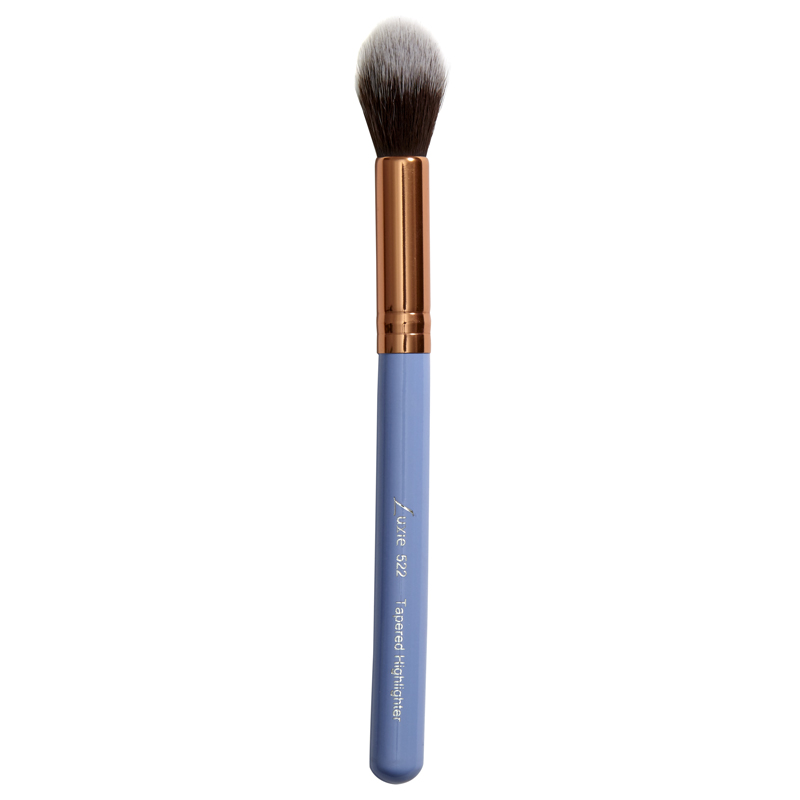 Luxie Beauty's Dreamcatcher Tapered Highlighter Brush 522! I'm not going to lie, I did the sneak peak this month to see what products I would be getting and when I saw this was going to be in my Ipsy bag, I couldn't have been more ecstatic! I have been trying to find a great highlighting brush. I have tried fan brushes, duo fibre brushes, eye shadow brushes.. But nothing has worked that great. I have very high hopes for this beautiful brush! It is so soft, and the perfect shape to highlight or even to set my concealer under my eyes! I feel that I am going to absolutely LOVE this brush. A few months ago, I got the Luxie Tapered Blending Brush (I believe that's what it was) in an Ipsy bag and it has become one of my favourites! These brushes are just so soft and great quality. I hope that I will continue to get these brushes in my bags!
Alright guys! That's it for this month's Ipsy bag! What did you guys get? Any of the same products? What do you think of them? Are you interested in subscribing to Ipsy? You can use my referral link, if you wish! Honestly, I love Ipsy; I love getting to try different things every month that I would probably never try other wise. If you're interested, I highly recommend checking it out!
Okay, I'm done! Chat soon guys! Xoxox