Hi everyone! It's that time again – Ipsy Bag Time!! YAY! This month, I didn't sneak peak at all so I was completely surprised when I received my bag in the mail! (It really is more exciting that way, but I can't help myself – I'm so impatient!) Anyways, if you want to see what I received this month in my Ipsy Bag, then let's get to it, shall we?!
So this month's bag was okay at best – I really liked two of the products, disliked one of the products, and I haven't decided about the 2 other products. So let's go from worst to best – Finish with the ones I am actually excited about!
So here are the products, up close and personal! I can't stop staring at the lip colour! But we will get to that one later 😉
Okay, let's start with the products that I really didn't like: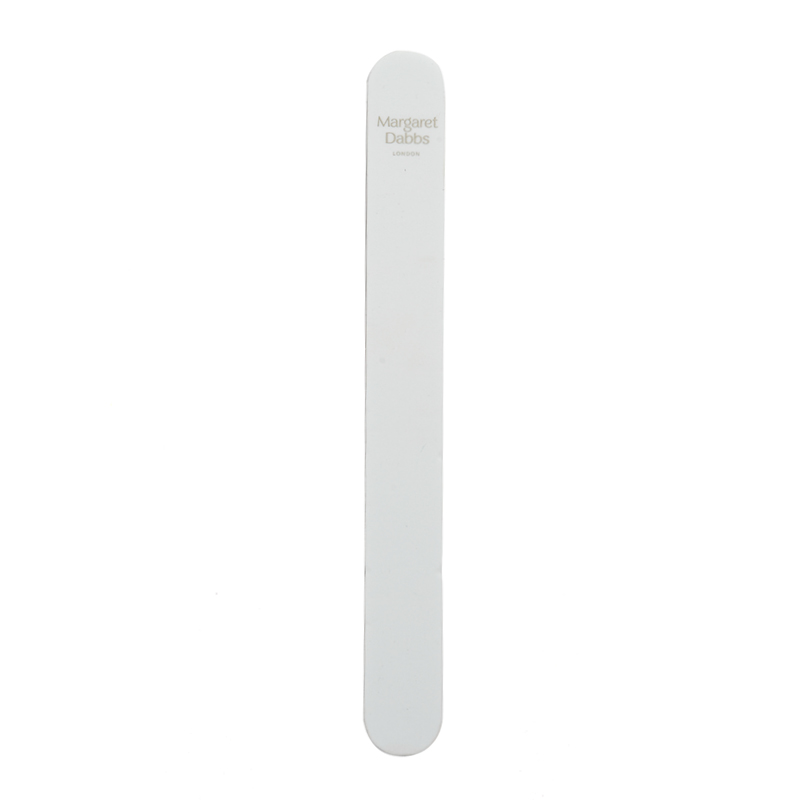 Margaret Dabbs London – Super Shiner Buffer. For one thing – I am not a big fan of getting things other than makeup in my Ipsy bags (Unless they are makeup brushes). I subscribe to this bag specifically for makeup; To get new things, try new brands and find new obsessions. I wouldn't mind nail polish, but at the same time, I rarely ever paint my nails or give them any attention at all. I prefer to have fake nails when I can afford to have them (Weddings aren't cheap people! I am trying to save my pennies here!) Anyways, I have used a product very similar to this in the past. Each side of the emery board does a different job; One buffs and one shines. I think it is a cool idea, however it takes quite a bit of time to get them to look the way I would like, and I just will probably never use this. I don't really get the 'shine' side either; If I wanted shiny nails, I would paint them with an extra glossy top coat, no? Anyways, some people may enjoy things like this, but this product just isn't for me. NEXT!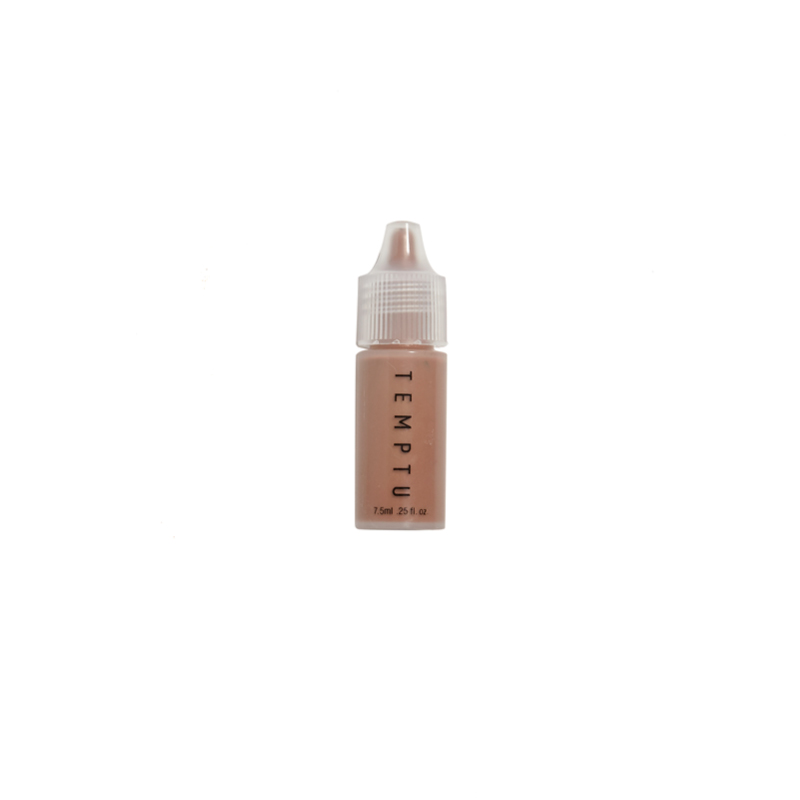 Tempu Warm Glow Bronzer. To be perfectly honest, I don't know how I feel about this product yet. I have never used a liquid bronzer before. I haven't tried this on my face, but I did swatch it on the back of my hand and the colour was super stunning. Looking from the package, it looked like it was going to be too warm for my liking but so far so good. This product is supposed to be streak free, blotch free, and good for all skin tones. I will definitely be trying this, but I doubt I am going to love it on my face. I am thinking this would be perfect for the neck and décolletage. Seeing as I am SO white right now, I think this will be perfect to bronze up my skin a bit and give it a really nice sun kissed glow! This might, also, be really nice in the summer to add to a moisturizer to give the rest of my body a light bronze shimmer! I will let you guys know what I think of this product after I try it for a bit.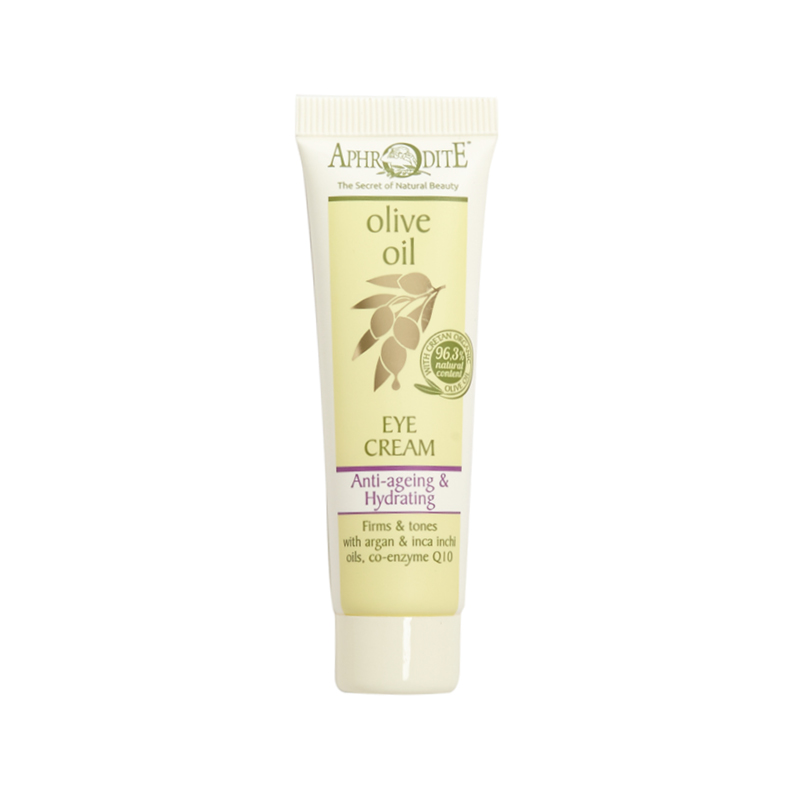 Aphrodite Skin Care – Replenishing Eye Cream. I have recently started to think an eye cream might not be a bad addition to my beauty routine (I mean, I'm not getting any younger!) And all of my favourite YouTubers use them, and really what's the harm in trying to prevent wrinkles and crows feet? When I picked this out of my Ipsy bag, I figured someone was trying to tell me something! This eye cream contains EVOO, Argan Oil, Primrose and Shea Butter for a lightweight, intensely moisturizing eye cream. It says that it helps get rid of dark circles and puffiness and is good for all skin types. I am willing to try this, but I worry that it might be harsh on my under eyes, only because I haven't used eye creams before. I do like that this has a lot of natural ingredients in it, so hopefully it won't break me out. I am definitely going to try this product and I will let you know what I think about it at a later date!
Now … Onto the products that I am DIGGING!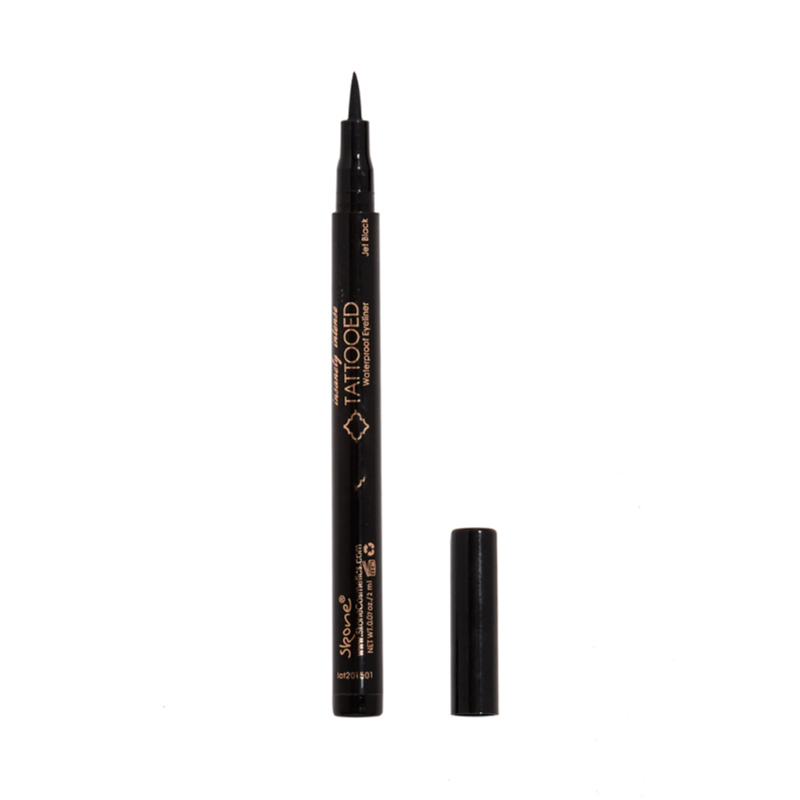 Skone Cosmetics – Insanely Intense Tattoo Waterproof Eyeliner. Who doesn't love a black liner, am I right?! I have been wanting a 'pen' type liner for quite some time now. Doesn't it just seem like making the perfect wing is going to be easier with this?! I haven't heard of this brand before pulling it out of my Ipsy bag, but it claims that this liner pen is waterproof, smudge proof, and won't run or feather! It even claims that this will last through a workout! This seems super promising! I am not a huge fan of waterproof anything – Mainly because I am lazy and like to take my makeup off with soap and water. But if this makes it easier for me to have even wings without smudging or creasing all day, I will be a big fan! I can not wait to try this out and I really hope it lives up to my expectations!
And last but definitely not least …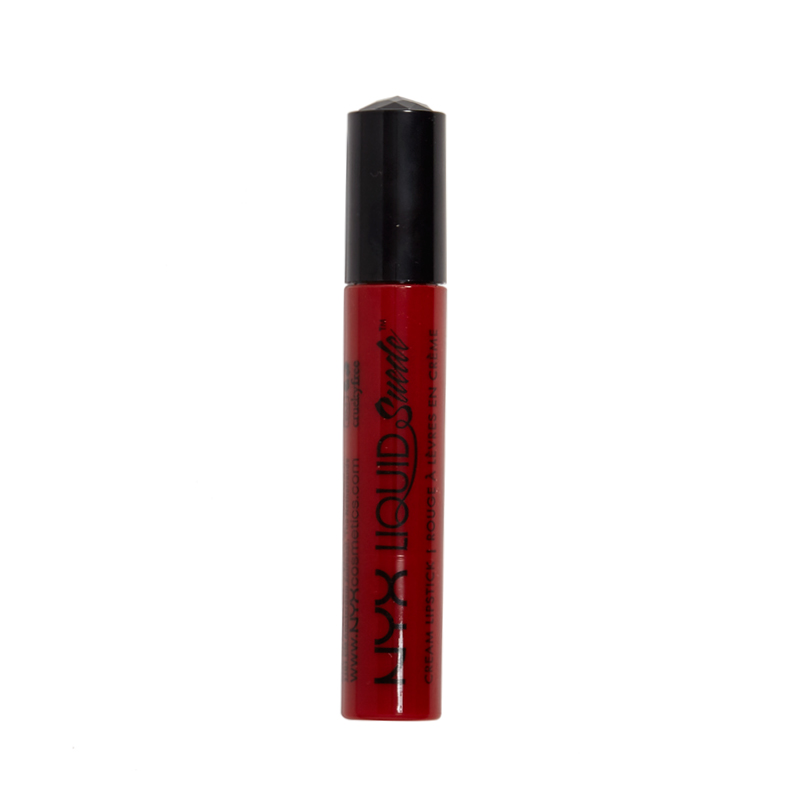 NYX Cosmetics Liquid Suede Cream Lipstick! Look at this lipstick! Is it not stunning!? I received the colour Kitten Heels which is this beautiful true red colour. I feel like there is nothing better than a beautiful, red lip when you are trying to class it up. I haven't worn it but I did swatch it on my hand and the formula felt awesome! It glides on super smooth and dries to a matte finish. It is infused with Avocado Oil and Vitamin E to ensure that it is comfortable to wear and not too drying. Obviously, this isn't an everyday colour for me, but it truly is a beautiful shade! I will definitely be trying this soon; Even if I just wear it around my apartment. What.. I can't go all out when I'm at home doing nothing?! I have actually been looking at the different colours of the Liquid Suedes online and I think that if I like this one, I may buy a few more day appropriate colours!
Alright guys – That's it for this month's Ipsy Bag Reveal! I hope you enjoyed this! What did you get in your Ipsy bag? Any of the same products? What do you think of them? Let me know!
Thanks for reading! Chat soon! Xoxox