Hellooooo Everyone! It's that time again – My Monthly Favourites Time! I have actually been using some different products this month (Although, I also have been using some of the same products – What can I say .. When I find something I like, I stick with it!) But I do have a few new things to add to my favourites list. So, no need for a huge intro, let's get to it, shall we?! K's Baes January Edition!
So, like I mentioned, some of these products were in my last months favourites as well. But hey! I'm still obsessed with them, so why would I take them out?! I have a variety of favourites this month, which is awesome because I don't want to bore you by only ever talking about foundations and lip products! Okay, enough – Let's get to the products!
MAC Fix + So – I have had this product for years. I purchased it because everyone was always talking about it (How it can be used to set your makeup, how it can be sprayed on an eye shadow brush to make the colour more pigmented and vibrant) and of course I wanted to see what the fuss was all about. To be honest, I wasn't the biggest fan of this for a long time. It just didn't do anything for me. It kind of has a dewy type of finish when it sets … It just wasn't for me. At the time. With it being winter, my terrible combo skin gets some serious dry patches; Especially if I use a mattifying primer and a powder foundation (Which has been my go to for work lately!). So I was getting ready one day, and I saw the Fix+ sitting there, and I thought to myself "Maybe this would give my skin the hydration that it needs" … My God, YES! I sprayed it on my face, and never looked back! I have been using this daily now as a primer before my powder foundation. It helps my makeup apply so smoothly, and I don't have any dry patches! It doesn't look dewy after I put on the powder, so that's convenient, but also, it doesn't really mattify my face at all. But for work, I am definitely not concerned about that. I can blot a hundred times, as long as I don't have any dry patches!
And of course, the powder foundation that I am speaking about is the Younique Mineral Touch Pressed Powder Foundation. I know this was one of my December favourites, but seriously – I can NOT get enough of it. This powder is frigin amazing! The coverage is ridiculous for a powder, it makes my skin look so flawless, and it has not made me break out at all! All amazing things! I just ran out, which was so heartbreaking, so I ordered another one that should be here this week! I absolutely love this foundation. If you get the chance to try it, please do! I feel like this would be amazing for a lot of people, whether you like a full face glam look or a more natural look! I can not wait until the liquid foundation is back in stock so I can test that one out as well!
So – This is a new one for me! I am very surprised at how obsessed I have become with this product; the Ardell Lashes in Demi Wispies. I have never been a huge lover of falsies; Only because I have really long eyelashes already and I felt that they might be somewhat unnecessary for me. I bought these lashes because I want to start getting comfortable with falsies. Whether it be for me or for clients, I would like to have a handle on how to apply them. When I put them on for the first time, I'm not going to lie, it was a hot mess. I had glue all over my eyelid, they weren't placed properly.. Disaster. BUT I wore them the next three days (Even just around my house just to get used to them) and now I'm completely obsessed. Like I said in my last post, lashes are something that can make a huge difference in your eye look, and with falsies it's the same. They don't have to be full on glam lashes, longer than your nose and completely full, but they really do add a little something extra. These lashes are super natural looking, and they aren't crazy long. They are super pretty, and I absolutely adore them! If you are looking to try falsies, and you would like a more natural look, definitely try these ones out!
If you guys watched my latest YouTube Video, then this one will not be a surprise at all! It is ColourPop Cosmetics and KathleenLights Lippie Pencil in Aquarius. This pencil is SO stunning! As I said in my video, every time I go to grab a lip colour, I end up grabbing this pencil. The colour is a beautiful nude/mauve/pink that looks like your lips only better! ColourPop and KathleenLights CRUSHED IT with this pencil. I could go on forever about how much I love it, but I won't even be able to do it justice. If you are a nude lip kinda gal, definitely get your hands on this baby! It is so stunning I promise you will not regret it!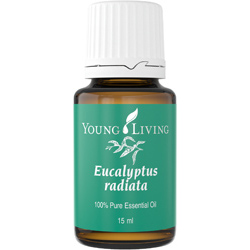 And last but not least is my favourite oil of this month; Eucalyptus Radiata. With the weather being as crazy as it is – One day it's like a snow globe and the next people are outside in t-shirts – I have been sick more than most winters. I have been stuffed up with headaches more than I would like (Because I would like to NOT be sick at all!) But this oil has been my saviour! It is cool, refreshing and energizing, and it smells just like Vicks Vapour Rub (Which is awesome for cold and flu season!). I have been diffusing this along with Peppermint and Lemon to get rid of the head cold symptoms and as a bonus – It makes our apartment smell amazing! This oil has been used so much this month and I am so happy that I bought this when I did! I would be a very cranky gal without this beauty!
Well – That's it for another K's Baes! Hopefully February will bring some new makeup obsessions! What are your favourites this month? Let me know! I have a super exciting blog post coming for you guys! Something very different for my blog. Something new and fresh – Keep your eyes pealed!
Until then, Chat soon guys! Xoxox