Hi guys! Thanks for coming back! Today, I am going to be showing you the oils that I purchased in my December ER Order with Young Living Essential Oils. This was a small order – I said small, not cheap! – So if you want to learn more about the oils that I most recently added to my collection, then let's get to it, shall we?! 
As I said, this order was small – Only 4 oils. But I have been waning to try some of these oils for a while, and I am very excited to try these out!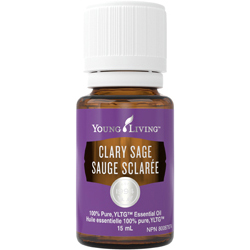 The first oil that I put on my order was Clary Sage. This oil has a mellow, warm herbal scent that is uplifting and relaxing. With that being said, this oil may be a perfect choice for promoting a normal, happy attitude. Also, it may calm and enhance the dream state, helping to bring about a feeling of euphoria. Um, did you read any of that and not want to try this oil immediately?! Honestly, how could you not! I have not tried this yet, but of course, the second I opened the box from the mail, I took the cap off to smell it. I actually really like the scent and I am super eager to test out this oil.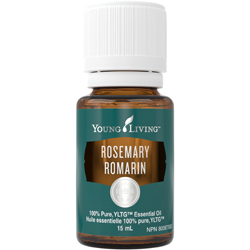 Oil #2: Rosemary. This oil was out of stock for the LONGEST time in Canada before I could get my hands on it. As soon as I saw it back, I knew I had to purchase it. Rosemary has a very herbaceous and woodsy aroma. It has been known to promote clarity and insight and is used in many YL products. Don't tell me you don't know what Rosemary smells like. I am sure that everyone has had this in some sort of food in their lives – The difference is, this is more potent. Another aromatic fact; Rosemary may stimulate memory and open the conscious mind. I absolutely love Rosemary; The scent, the taste. So I know I am going to love this oil – I may even cook with it from time to time!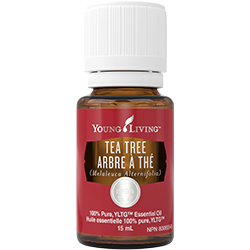 Up next is Melaleuca Alternifolia or in simplier terms Tea Tree! I am sure that before I say anything about this oil, you will know why I purchased it… Tea Tree is amazing for getting rid of acne. I wouldn't say that I have 'acne' anymore, but I thought that I could put this on any breakouts or problem areas. I just wanted to have this because this oil is so beneficial to the skin. This oil is good for many different skin conditions such as cold sores, boils, burns etc. It is highly antibacterial and antifungal. It is also said that the aromatic properties of this oil help to cleanse and purify. I am sure that I will be using this oil quite a bit now that I have been wearing makeup a lot more. I can't wait to see how well it works… Plus, I love the smell of Tea Tree. I know – People think I'm crazy for saying that, but I really do!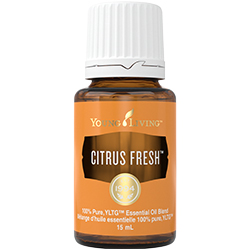 And last but not least, Citrus Fresh. Need I say more? I bought this oil because I am completely obsessed with all the citrus oils on their own. This oil is a blend containing the following oils:
– Orange
– Tangerine
– Mandarin
– Grapefruit
– Lemon
– Spearmint
When diffused, this blend may create an enjoyable aromatic fragrance. With all the different elements in this oil, it may bring about feelings of peace and happiness to the mind and body as well as joy to the heart. It is uplifting, refreshing and revitalizing. It is good for purification and is an antidepressant. As I said, I love the citrus oils; Lemon, Lime, Orange, Grapefruit. I use those oils the most out of my entire collection, so I am very happy that I can add this oil to that as well.
Okay, well that's it guys! I told you this order was short and sweet. Do you have any of the same oils? What do you use them for? Do you have any specific recipes that you love? If so, please let me know! As you are aware, I love hearing about others experiences and trying new things!
Thanks for reading guys!
Chat soon! Xoxox